Lepton School donations to the Welcome Centre
Class 2
On Tuesday 17th October we had a very special visitor in Class 2. Abbie Dewhurst came to visit and watch us presenting our own weather forecasts.
Abbie was so impressed by our weather forecasts and she had this to say:
"I absolutely love the opportunity to get out of the studio and meet people around the region and, being a child at heart, visiting a primary school is always my favourite. The children at Lepton School were by far some of the loveliest I have ever had the pleasure to meet. They were polite, well behaved, enthusiastic and very welcoming, not to mention, amazing at presenting the weather! Thank you so much to the staff and children for making my visit so much fun, you're a credit to Yorkshire!"
Abbie Dewhurst - Look North Weather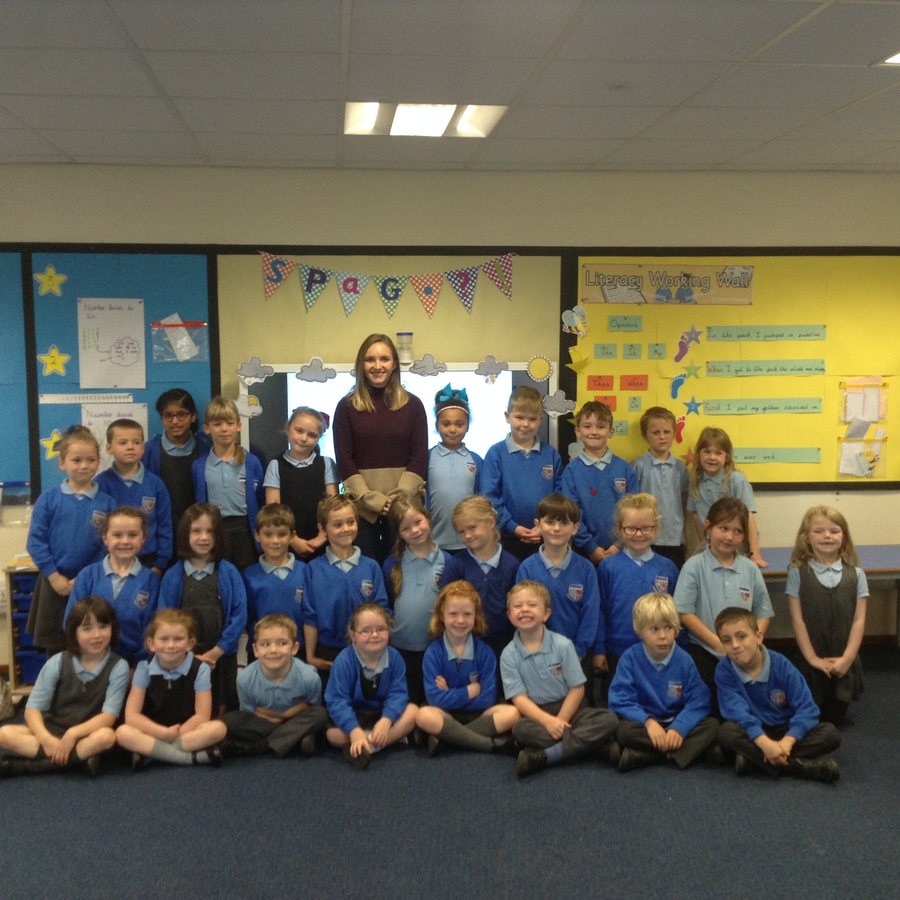 Class 4
Remembrance Day
To help us understand the significance of Remembrance Day, we made our second visit to Valley View Care Home on Wednesday 8th November.
We were excited to be able to deliver our completed poppy wreath and individual poppies to the residents, which they had so carefully helped us make the previous week.
As part of the celebrations, we sang to the residents many familiar songs to them, including Keep the Home Fires Burning, It's a Long Way to Tipperary and On a Bicycle Made for Two. A wonderful afternoon was had by all and many of the residents joined in with the singing!
Visit to Valley View Care Home
On Wednesday 1st November, Class 4 visited Valley View Care Home. We made felt poppies with the residents. The children and residents had a lovely afternoon, the residents particularly enjoyed getting to know the children. Before leaving, the children sang some songs they had been learning from the World War Two era.