Thanksgiving
On Monday Mrs Scott came in to talk to the children all about Thanksgiving. She read them a story to explain what Thanksgiving is all about and why people celebrate it. All the children made pumpkin cookies and wrote a sentence about what they were thankful for.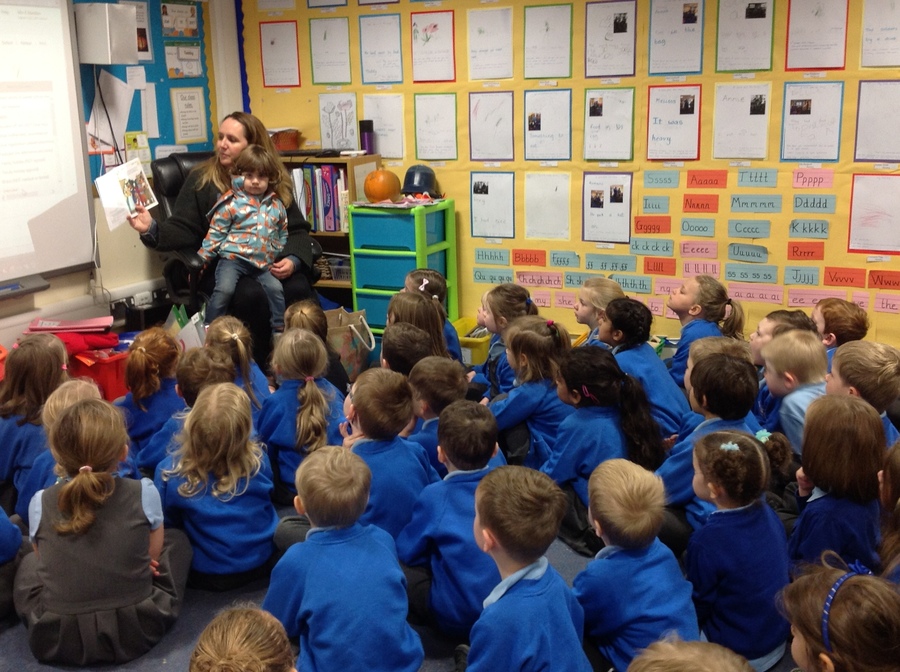 Children in Need
We celebrated children in need today and talked about why we donate money and what it means to be a child in need. All of the children dressed up and we completed to some activities.
Here is what the children say about why we raise money...
"Maybe they don't have much food" - Imogen
"They might poorly" - Lysander
"To make them happy" - Ozzie
"Because they don't have enough stuff so we help them" - Reuben
"We are getting buns to help give them money" - Teddy
"so we can celebrate children in need who might need food and new homes" - Aurelia
"we give money" - Jordan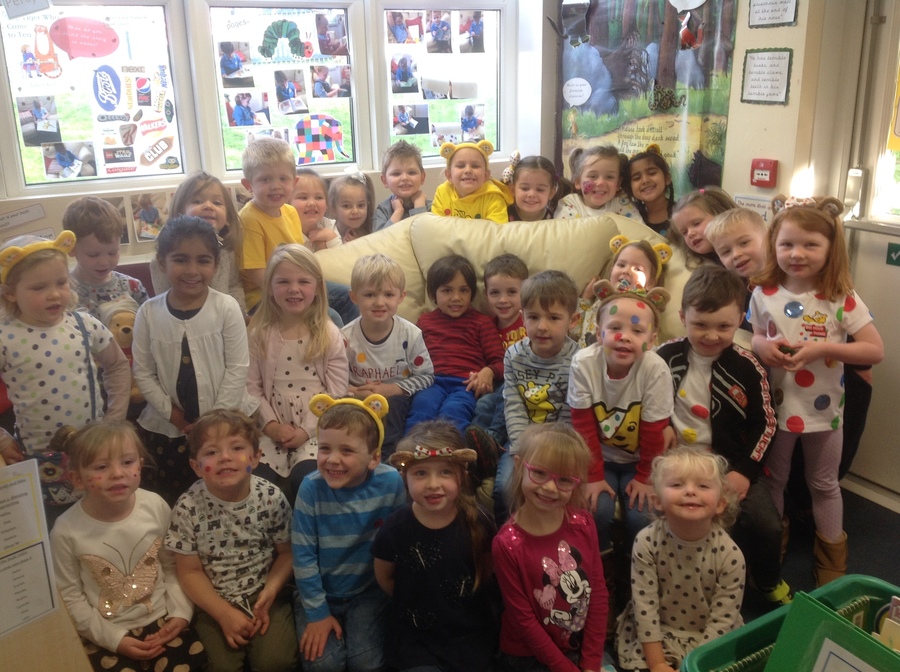 Year 6 Buddies
Year 6 buddies visit the reception children on a Friday afternoon. The children go into pairs and read together, the year 6 pupils enjoy being super role models and using their reading skills to share different types of books with the children.
Army visit
The soldiers came into talk about the important job that they do. They also reminded the children why we wear poppies and showed the children some of the equipment they use.
Grasshoppers
One of our parents kindly brought in some grasshoppers into reception. We found out about grasshoppers, what they like and how we look after them. We talked about where grasshoppers would like to live and decided that the forest would be a good place to release them.
We enjoy outdoor learning with Phil. This week we looked at the different trees in our forest area, learnt their names and talked about the different shaped leaves.
Diwali
We made diva lamps for Diwali. We talked about Diwali and how it is celebrated. We read the story of Rama and Sita. We enjoyed moulding and shaping the clay to create our lamps.
Harvest
We made bread. We looked at the changes in the dough. We talked about Harvest and how bread is made. We talked about how the dough felt.
The Reception children enjoy their school lunches and are making healthy choices.
Reception class September 2017