Stay and Play
Early Years had another successful "Stay and Play". The parents looked at their children's books to celebrate the journey the children have travelled on and the progress they have made. Our activities were based on the Royal wedding. All children and parents had a buffet outside. We had cucumber sandwiches, scones, cakes, strawberries and other snacks. Thank you to all the parents for making our day so memorable.
Outdoor Learning.
This week Nursery have laid traps using yoghurt pots buried in the ground, to have a closer look at mini beasts. The children made sure the animals were put back in their natural habitat.
Sports Relief
The children and staff took part in Sports relief by coming dressed in their sports wear and taking part in the 'run a mile' around the playground.
Between all of the children in Nursery, we ran an amazing 5 miles!
We all had lots of fun!
What a great day we had in Nursery on our World Book Day!
Goldilocks, Alice, Superman, Angelina Ballerina, Anna and Elsa, bears, knights, the Gruffalo's Child, Oi Cat!
Rainbow Jess, Felicity and even a naughty little sister came to school today.
We shared books together and acted out our characters stories. We all had a fabulous time.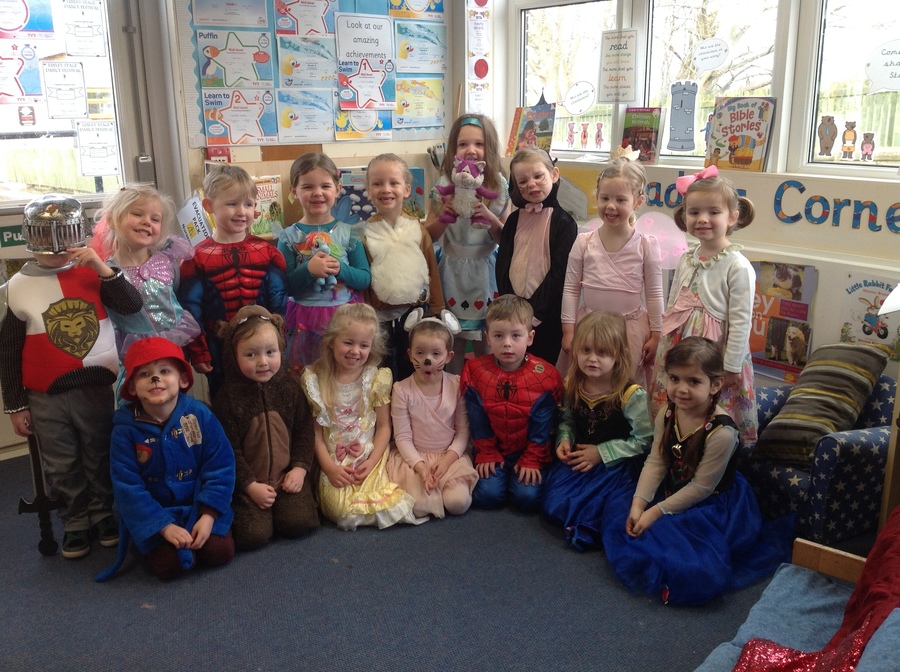 The Chicks!
Here's what the children had to say...
"I liked them cos them was soft!" - Ted
"Really soft" - Scarlett
"The chicks fluffy and soft" - Aiden
"Its legs were dry" - William
"It was warm" - Georgie
"It liked to go on my skirt and it stayed forever. Does it think i'm its mummy?" - Ella
Tuesday 6th March-It's so exciting in our Nursery; while we were at home keeping warm and safe in the snow our chicks hatched!
"They're going to sleep." They're drinking and have animal food" Picture and Report by Ted Sutcliffe and Annie Hoggar.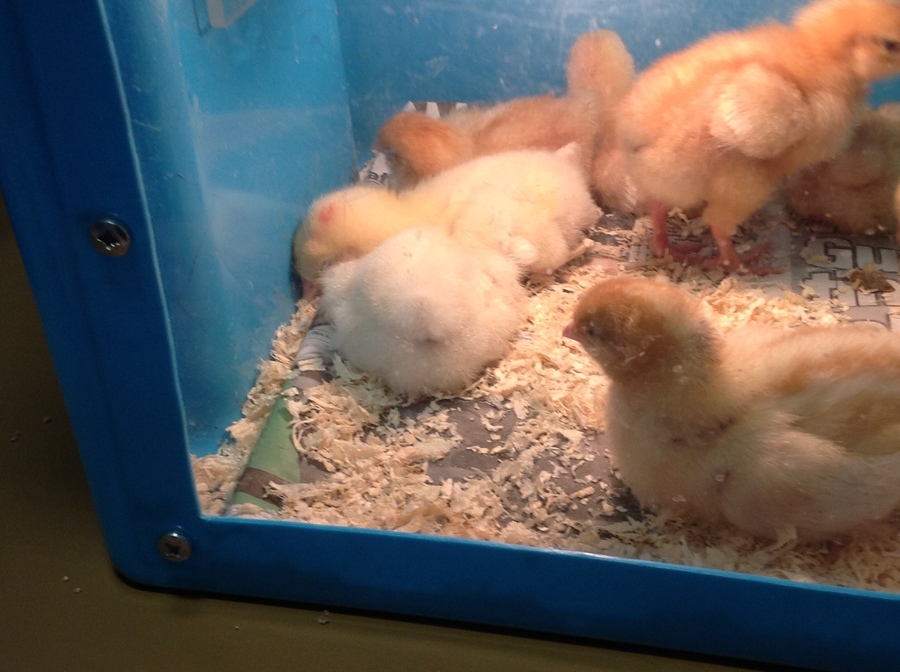 Wednesday 28th February-Nothing happened with our eggs yesterday but today something exciting has happened!
"The egg cracked. The chick pecked and will come out. I think he is coming out tomorrow. We shall not bang the table." Picture and report by Rory Heagney and William Knight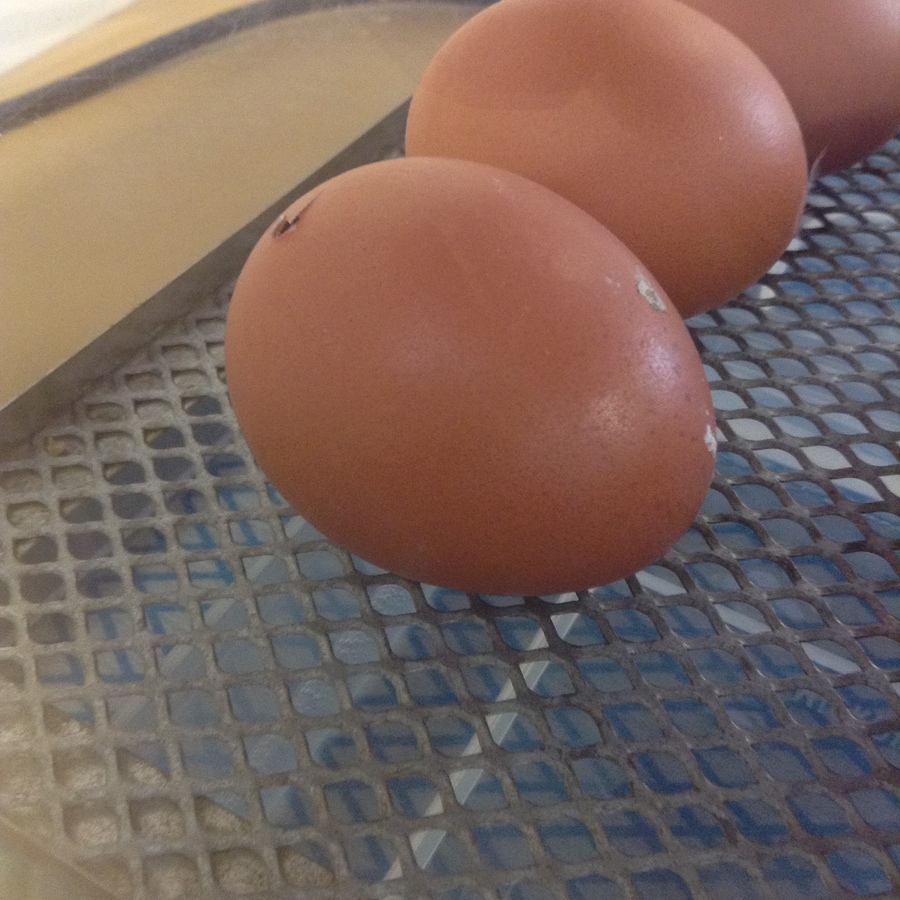 Our Eggs have arrived!
Monday 26th February 2018-Today we welcomed our new additions to Early Years and talked about how to care for the eggs as the chicks grow.
"Eggs will Hatch. Do not move the table." Picture and report by Annie Southwell
Chinese New Year
What a lovely last week to our half term!
We really enjoyed our Chinese Banquet on Thursday. We tried noodles, rice, seaweed, spring rolls and prawn crackers. Some of us could eat the food with our chopsticks. I wonder what my fortune cookie will say?
Pancake Day
It has been a week full of celebrations. On Shrove Tuesday we ate pancakes and found out why Christians give up something they like for lent.
Our Wonderful World
We used the ipads to take pictures of things that God made in our world that we are thankful for. We have enjoyed using the technology to take photos and print pictures.
We talked about why we were thankful for things in our world.
Caring for living creatures
As part of our topic on Growth and Change we talked about the importance of caring for all living creatures.
Some of the children brought their pets into school to talk about how we care for them.
God created all living things and we need to care for animals and handle them carefully.
Stay and Play
We opened our Early Years unit and welcomed parents and grandparents to a stay and play morning.
The children celebrated their success's by showcasing their books and sharing with their family.
The children also completed activities too. We all had lots of fun!
Growth and Change
We have been making a vegetable soup in Early Years. We have talked about the importance of healthy eating and the different things we can eat to stay healthy. We have also been handling different tools and talking about why we should use them carefully and safely.
We all sat down together to enjoy our soup. There were a lot of empty bowls!
Take a look at us in action.
Our visit from Vicar Val
We had a visit from our vicar. Val came to talk to us about the Christmas story and why we celebrate Christmas.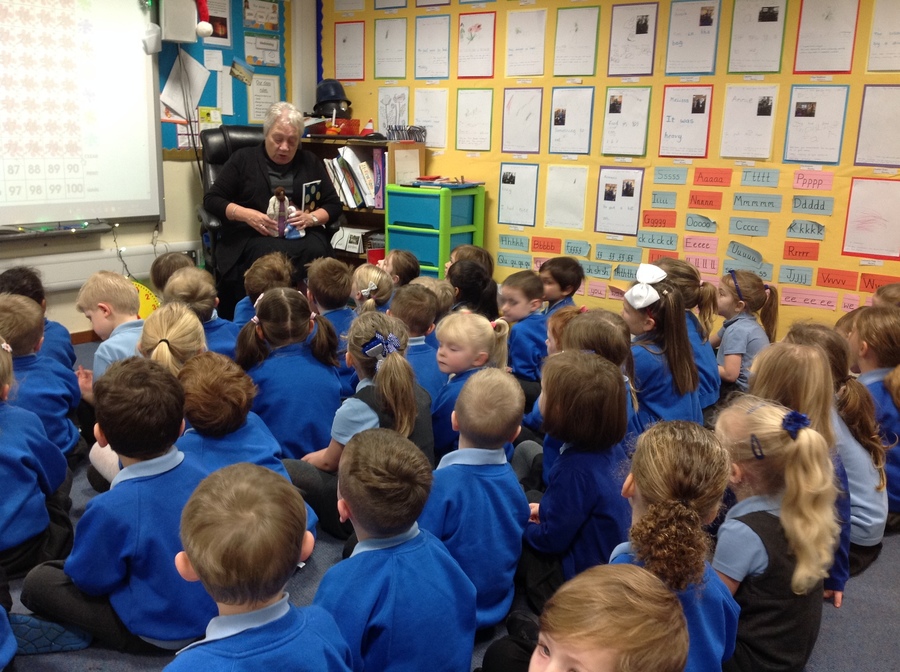 Our Early Years Nativity!
All of the children in Nursery and Reception took part in our nativity called 'Its a baby!'
The children performed for all of the other children and staff in school and then again on a separate day for their families.
We are very proud of all of the children for standing on stage and performing!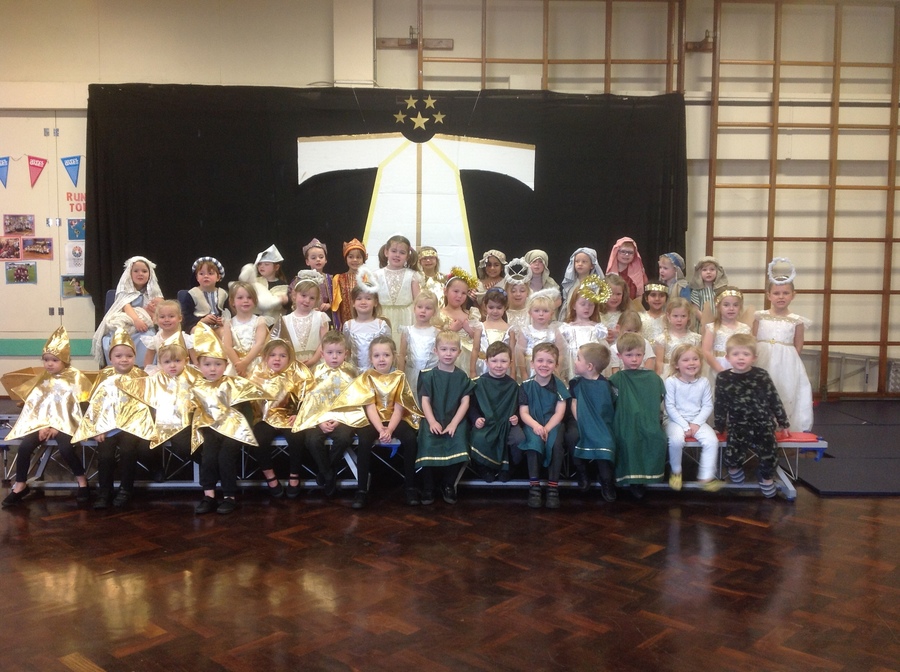 Stay and Play
The children had lots of fun when their parents and grandparents came to play!
The children were able to show their parents what we can do outside to help with our writing and numbers.
Inside we had various different activities going on which included, making a cone hat, repeating a pattern on a crown and decorating a shield to name but a few.
The parents then enjoyed tea and biscuits made by the children while looking at their work books.
Children In Need
We celebrated Children in need and talked about why we donate money and what it means to be a child in need.
All of the children dressed up and we completed some fun activities.
Here is what the children say about why we raise money...
"To help the children that don't have anything" - Jessica
"They haven't got any toys. We help them" - Ella
" They need our help" - Georgie
"They haven't got any food" - Annie. S
"To make them happy" - Ozzie
Our Army Visit
The Soldiers came in to talk about the important job that they do. They also reminded the children why we wear poppies.
Outdoor Learning
The children have been very busy on a Thursday morning in our forest. They have been looking at different trees, learning their names and talked about the different shaped leaves.
The children have been using tools and we talked about handling them safely. We are making bows and arrows and using tools to construct with a purpose in mind.
Autumn
We have been talking about Autumn and how things change. the children have been looking at the different leaves, conkers and animals.
The children have been using the clay to make hedgehogs, which they thoroughly enjoyed, they are on display in our creative area.
They have also been making hedgehogs, using their cutting skills to cut out their hand prints.
Our new shelves in our creative area are displaying our clay hedgehogs and Diva lamps that we made.
Come and take a look...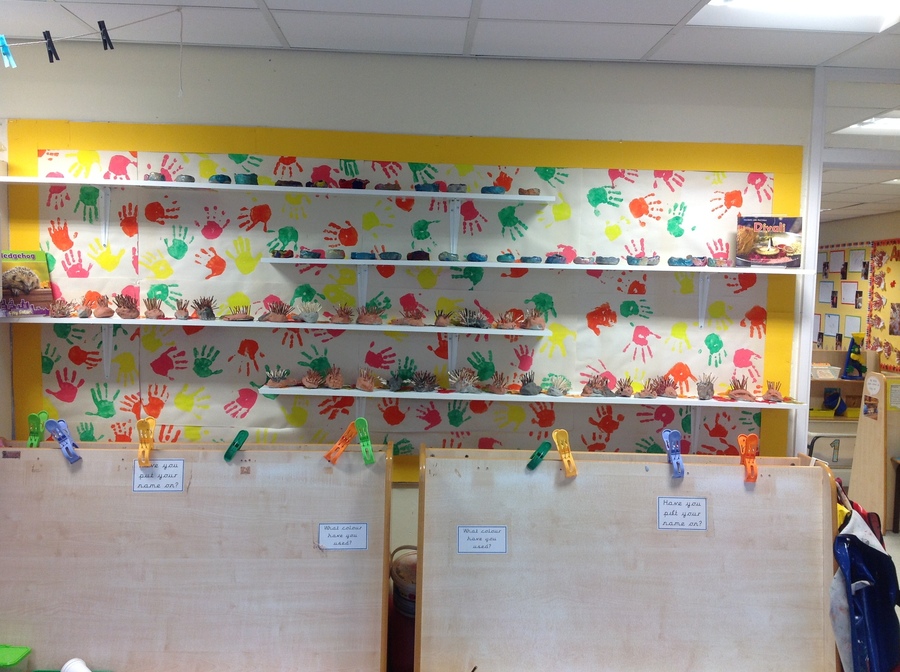 Welcome to all the new Nursery children
The Nursery children have settled in to school very well, quickly learning our class rules and being kind to their new friends. They have already been very busy doing lots of exciting things.