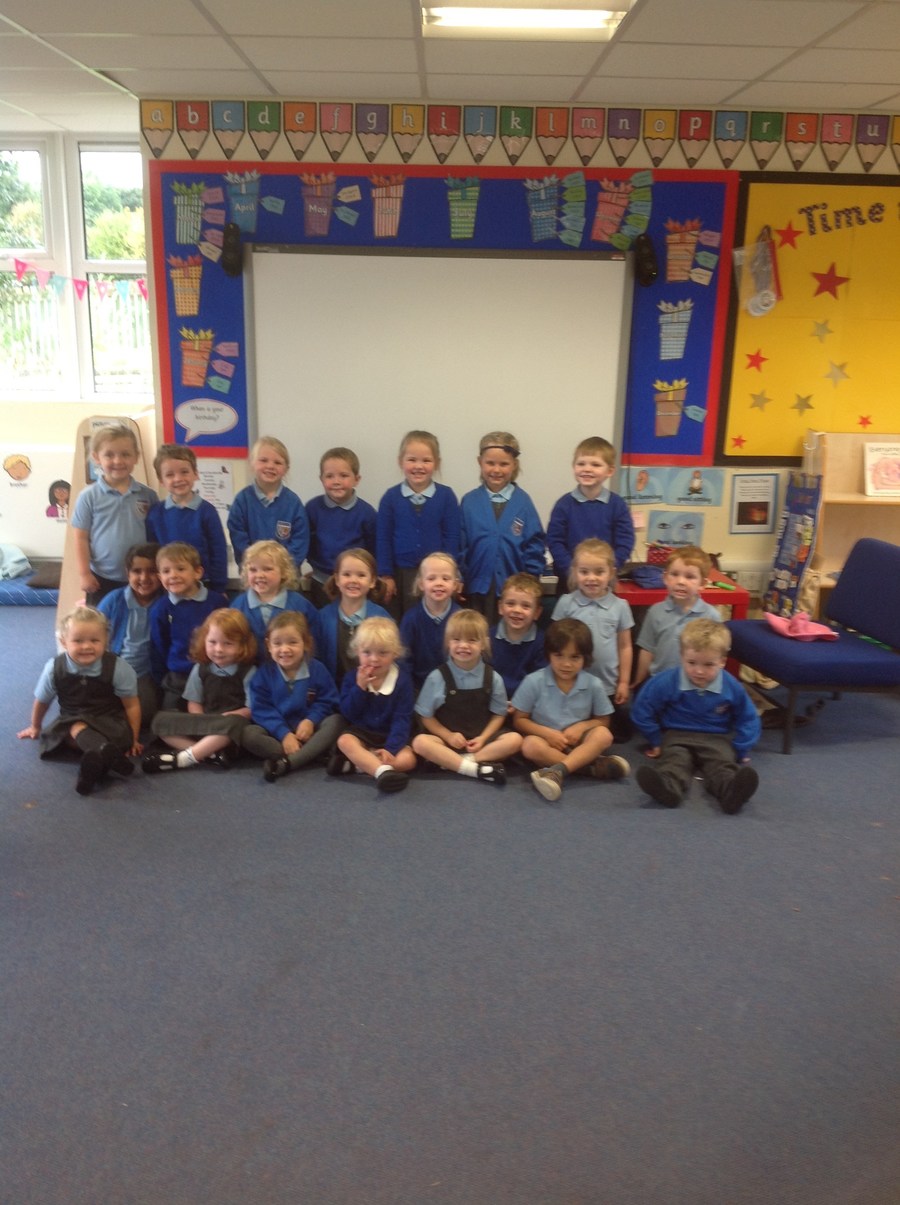 Welcome to Early Years!
We have had a brilliant first week in our new classes within Early Years. We have enjoyed making new friends and playing at our new school. This is a photograph of the Nursery class of 2016.
Books!
Our topic this half term is books! We have bought lots of new books for the children to look at including some big books, stories and non-fiction books. Below is a picture of some of the new books we have purchased.
The children can also bring their favourite book into school to share with the rest of the class. These will be returned at the end of the Autumn term.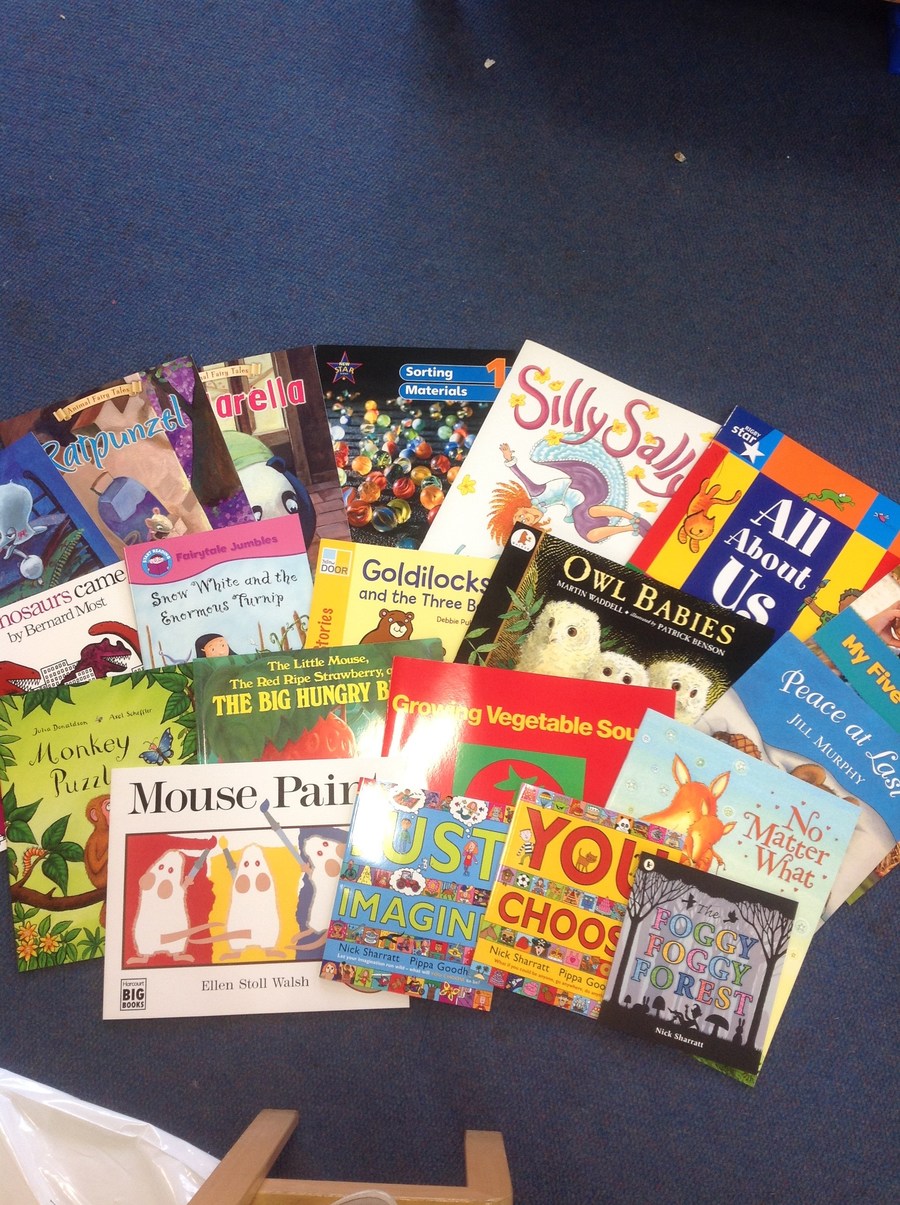 All of the children in Nursery and Reception took part in the 2016 Nativity called 'Humph!'. All of the children did a fantastic job and all of the staff within Early Years are very proud of them for the confidence and courage they have shown throughout the rehearsals and performances.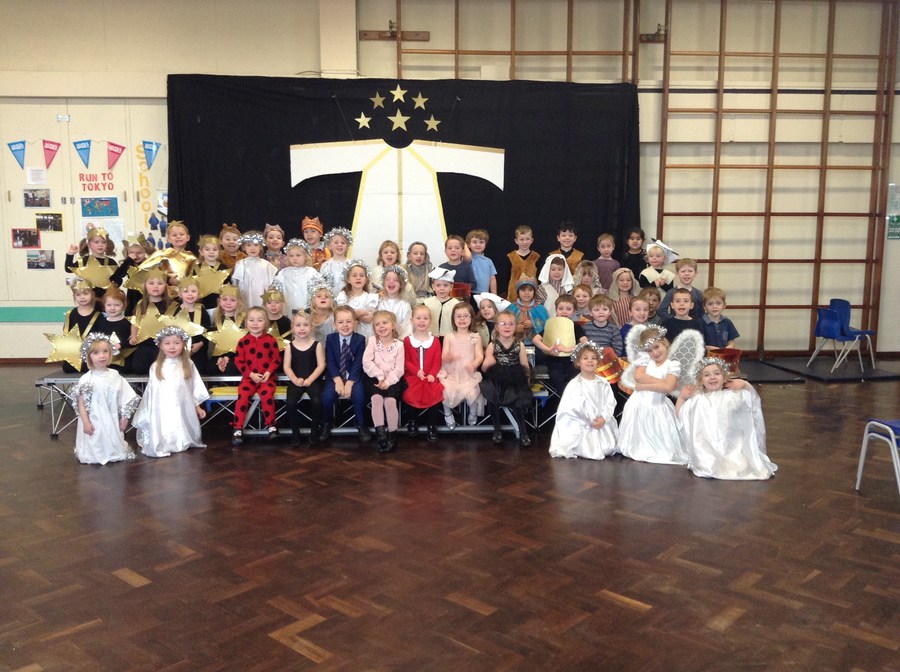 The children had lots of fun learning about the Chinese New Year. They could choose to come in red clothing or Chinese costume. There were lots of activities
including making Chinese lanterns, dragon collage, dragon masks and the children finished off tasting Chinese food with a banquet!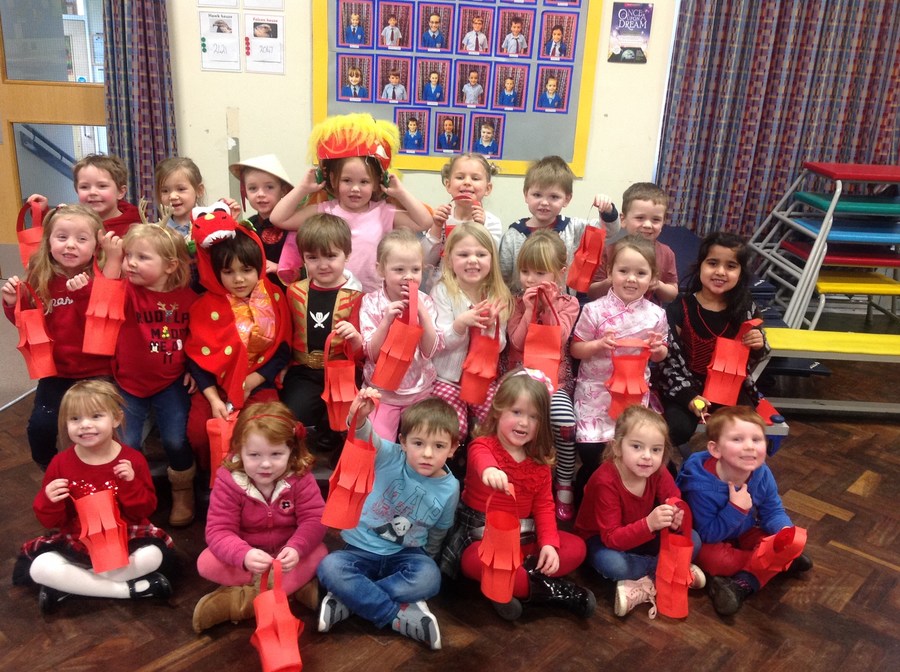 The children had lots of fun dressing up as different characters on World book day!
The children came to school dressed in red for Red Nose Day! They had lots of fun taking part in different activities and learning about why we raise money for Comic Relief!
They especially enjoyed the red jelly that they had!
LEGOLAND Discovery centre trip
We had a super trip to the Manchester LEGOLAND discovery centre and all the children were a credit to our School. Our topic on toys will continue next half term.
Fire and Police visit
Our topic this half term is "Super heroes" and everyday "heroes". We were lucky enough to get a visit from the police and fire services who are everyday hero's. The children had the opportunity to sit in a police car, police van and a fire engine.
Animal intuition
We had a some slimy and hairy creatures visit us last week.
Can you name what they are?
Sports day 2017
Well done to all the children taking part and to the mums and dads who joined in too.