Week Commencing 20th November
Lots of resounding victories this week, both in and out of the classroom!
The following year 6 children returned from the Newsome athletics competition with triumphant smiles on their faces: Rhys, Sophia, Sam B, Lewis, Jaydon, Charlie, Kaavi, Jack, Elliott P, Elliot K, Ruby, Olivia, Abigail. These children were hugely successful in winning their own personal events and subsequently, as a team, winning first place overall! We are immensely proud of them all. Well done!
We also had success in the kitchen as we prepared an Aztec feast in the lodge on Tuesday, where chicken fajitas and home-made salsa were on the menu. Some of us were also brave enough to face the 'Chilli Challenge' and acquired rather red faces as a result.
Week Commencing 13th November
Wow! What a busy and exciting week we've had this week. Here are just some of the things we've been up to:
Children in Need Market
We have been very busy preparing our money raising stalls at lunchtimes (and at home) this week. The result was a very colourful and exciting looking hall today (Friday) as we prepared to raise as much money as possible for Children in Need. Here are a few photos of us as we welcomed the children from Nursery and Reception to our market.
'U-Can Shine' day
We pushed ourselves with lots of running, jumping, hurdling and relay challenges as we partook in the 'U-Can Shine' day. Our resilience, co-operation and attitude was essential to our success with these challenges in the icy November conditions.
In preparation for our discursive writing on healthy eating, we produced some TV reports which detailed the pros and cons of certain food groups. Rehearsing these pieces will hopefully help us remember what we want to say next week.
After much excitement, we rolled back the years and went back to Reception Class- not permanently but to meet our reading buddies. We spent a lovely half hour sharing books with them, reading them stories and listening to them as they begin to understand how to read.
Week Commencing 30th October 2017
Our focus in Maths this week has been drawing, calculating and recognising different angles. We extended our learning by drawing polygons on the playground using chalk, protractors and metre sticks. This was tricky - the chalk was quite thick and the protractors were tiny for such big shapes. We persevered though and were successful in the end. We learned a lot about the properties of parallelograms - two pairs of parallel sides and opposite angles are equal in size. Here are a few photos to show our results.
Girls Football Tournament at Rowley Lane
Monday 16th October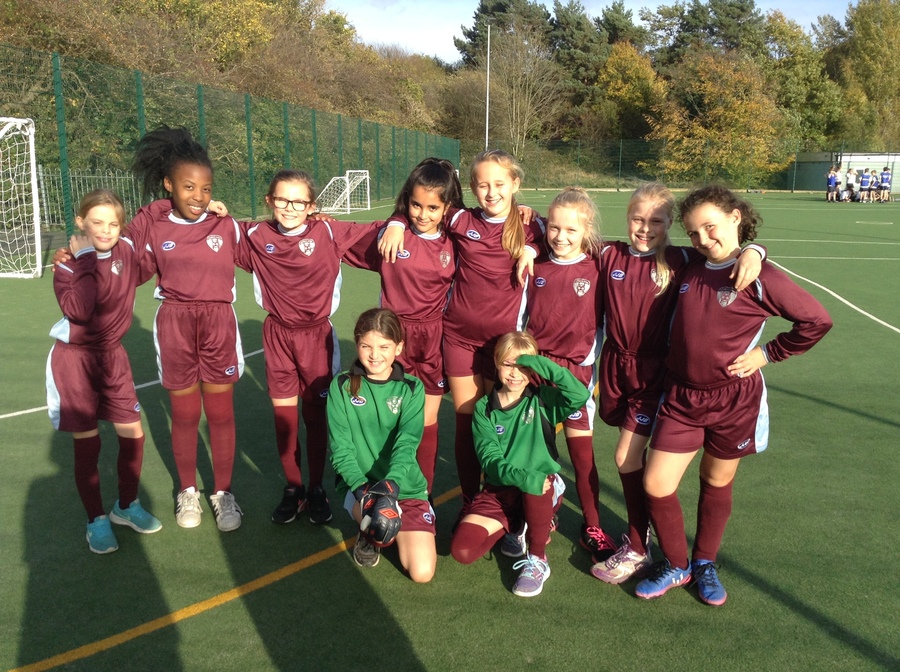 Week Commencing 16th October 2017
This week, we combined our Aztec topic with some Geography work. We located British towns and cities in the atlases and then our mission was to create Aztec style motifs to depict the names of British towns and cities. For example, Sam drew a picture of a brain in a tree for Braintree, whilst Alice decided to show the town of Rugby as a rug with bees buzzing round it!
We have also been challenging ourselves on the rowing machines, attempting to row as far as possible in 3 minutes. Jack was the winner, rowing a staggering 635m, whilst Chloe was the fastest girl at 578m. Well done, you two! We also had the responsibility of supervising other classes whilst they completed this exciting (but exhausting!) challenge.
Week Commencing 9th October 2017
This week we've put the finishing touches to our Aztec temples. We constructed wooden frames to act as supports for our higher levels and then used berries, leaves and twigs to add the final decorations to these structures.
Robin Wood - 29th September 2017
Just a few images which capture some of the challenges we faced and fun we had at Robin Wood last weekend!
It was brilliant!
Week commencing 25th September
Today members of St John's Church came to our assembly and presented us with our Bibles. Here we are looking very proud of them.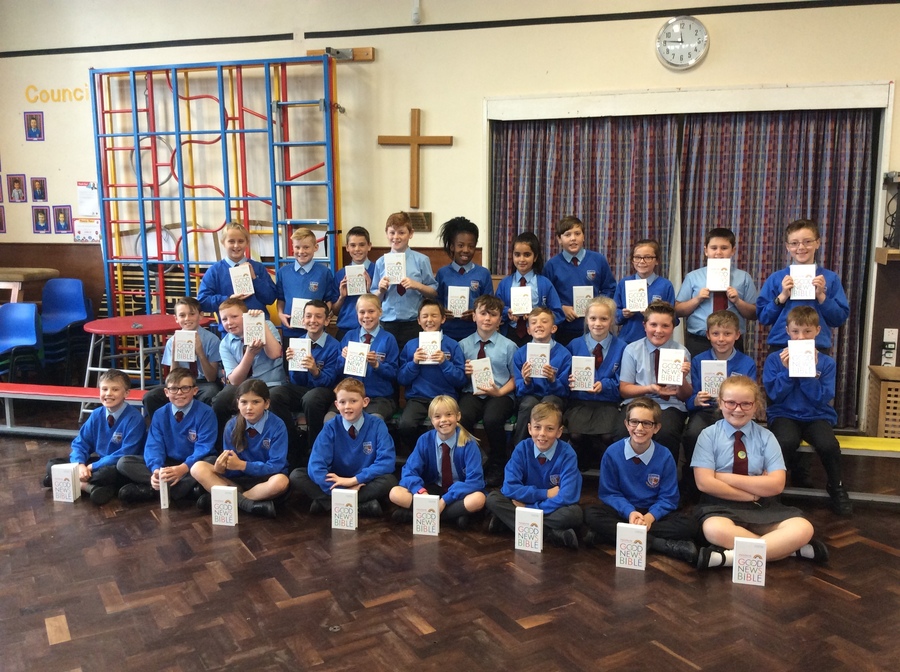 Week Commencing 18th September
This term our topic is Aztecs and we are learning about all aspects of this ancient civilisation. We are even building this in to our outdoor learning and so far we have made lanterns and Aztec jewellery. This week we will be building temples from mud! Here are some pictures of our lanterns.