Mayvah had her hair cut today to donate to The Little Princess Trust. Well Done Mayvah!!
Class 3
All of our hard work paid off! We sung the circle of life by Elton John. We put alot of effort into our assembly. We each researched our own facts and made our own plays. That's what made it extra special! By Class 3 x
The children have each been researching one of these 6 religions: Sikhism, Christianity, Judaism, Buddhism, Islam and Hinduism.
The children researched the religion and presented their findings to the class. It was very informative and lots of fun!
We have been learning how to use loppers to cut branches.
We are going to use these branches to make our own Anglo-Saxon houses!
We are very excited! By Class 3.
Outdoor learning
We explored the forest! With our partners, we made a map of our Anglo- Saxon village.
In small groups we made a map and we had to draw them to scale. When we had finished drawing the map we had to plot where to put our Anglo-Saxon houses.
We had lots of fun!
Healthy eating and nutrition
This half term we are learning about nutrition and how important eating healthy food is.
We had lost of fun in the school garden planting tomatoes. They are staying inside for 8 weeks until they are ready to be planted outside.
Fingers crossed we will have some tomatoes to eat later in the summer term!
Roman Day
Class 3 have had a wonderful day celebrating our end of topic Roman Day!
We had a battle re-enactment and a hearty feast prepared which we all helped to prepare and cook.
We also made some beautiful brooches and invented some Roman inspired games.
What a busy day.....we had so much fun!
I have been amazed this week by the outstanding writing produced in class 3! We have been writing about the lone robot and focusing on our use of descriptive language. They have all produced some very high quality work and I am very proud of them all. We invited class 6 to listen to our brilliant writing. A huge well done to everyone in class 3!
PE
I liked learning how to dodge people when playing invasion games! Faith
We practiced our invasion and dodging skills, this helps us to defend the ball in a game and protect the ball when we have it! Atticus.
We had fun playing games to help us tackle and keep control of the ball. Freyja
You need to run to improve your fitness and give you energy to play football. Thomas.
Class three have had lots of fun learning about healthy eating this week!
You shouldn't eat lots of fat because your body doesn't need it! By Thomas
I enjoyed trying new fruits. I haven't tried any of them before. It made me realise that healthy food can be exciting! By William
Please watch out! Don't eat too much fat- we want to be healthy! Exercise is very important if you have a treat like chocolate! By Angelo
We are responsible for our own bodies and being healthy! By Hazel
It was fun writing our reports, we had so much to write about! I think younger children or parents would enjoy reading them! By Alexis.
I enjoyed learning about the eat well plate. I liked matching the foods to the right section! By Macey.
World Book Day 2017
We loved all the poems about World Book Day! We wrote them about our characters! Shanaya
We all dressed up and had a really fun time! Yvette
It was very exciting seeing everyone's costumes! The school council organised a whole school quiz, which went really well! Carys
Andy Tooze came in and helped us write great poems! Atticus
I liked writing the poems and illustrating them! Thomas
Fruity Artwork.....
Class 3 and 4 have been creating fruit sculptures inspired by the work of Giuseppe Arcimboldo.
We designed and created our sculptures using fruits donated by Morrisons and parents from class 3 and 4.
...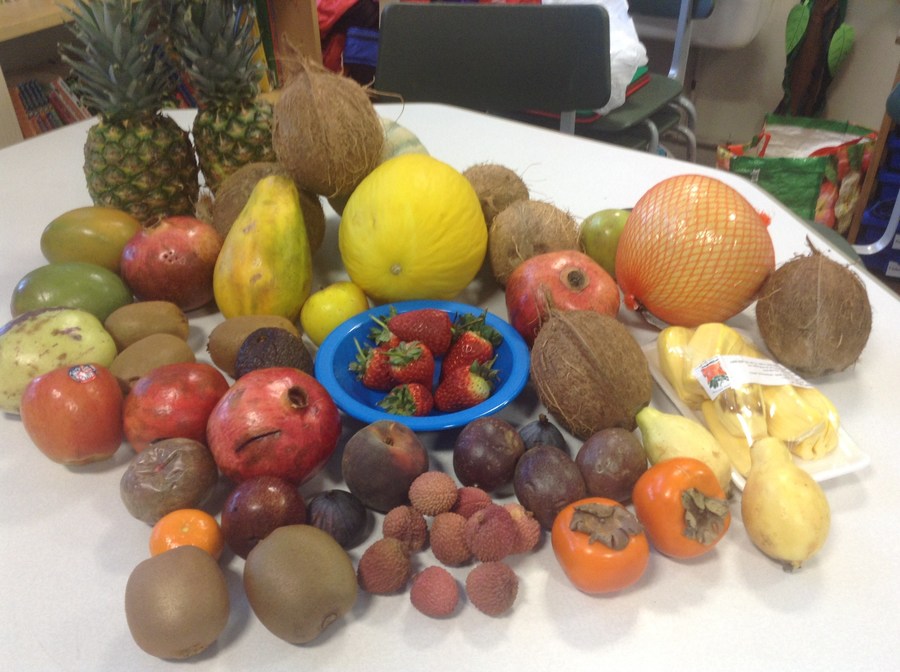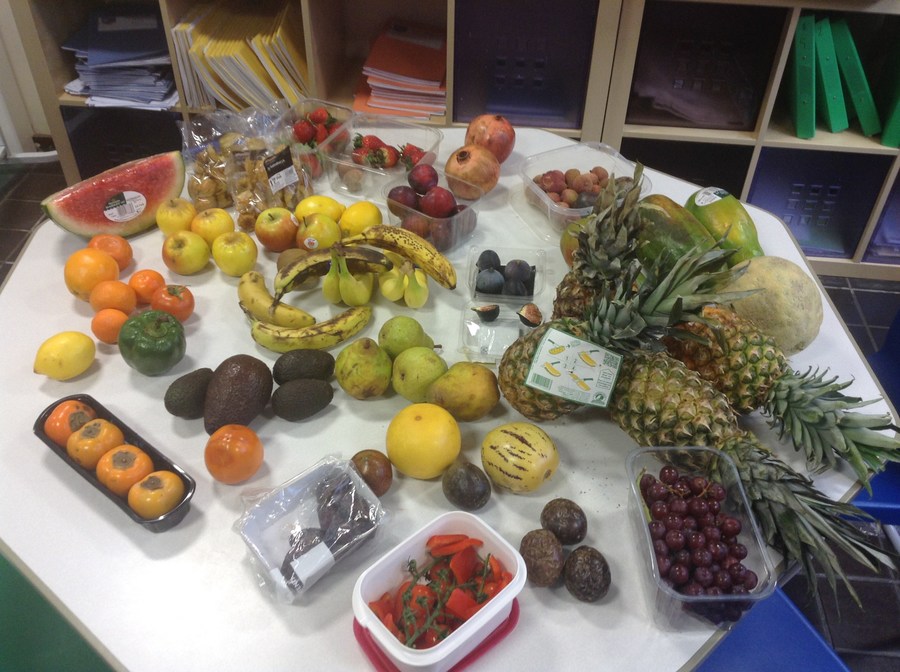 Our visit to church:
I sat lovely in the church, I sang some songs. I really liked listening to the Christmas story! By Joshua.
Our Christmas Cracker event:
We felt nervous but happy. It was nice that our family and teachers watched us perform. We feel very proud of our CD and hope people enjoy listening to it! By Zak, Freya M, Marcel and Yuvraj.
Our school choir singing at the church Christmas Craft Event and Christingle service.
We all enjoyed singing because we were together. We were nervous but we got through it! We were nervous but we got through it together. We enjoyed every second of it. All us were brave and we felt really grown up. We sang our hearts out and we sounded like a choir. By Carys, Yvette, Angelo, Hazel, Chloe, Alexis, Atticus, James, William, Mayvah and Macey.
Valley View:
Monday 12th December 2016. Year 3 and 4 went to sing to the residents at valley view. We wanted to make their Christmas a little bit more special. They really enjoyed it and so did we! By Freyja, Keeley, Sam, Thomas, Natasha, Charlie and Lucas.
Remembrance Day
We have had lots of fun making our own Remembrance poppies out of clay. We have made the poppies to remember the soldiers who have lost their lives fighting for our country.