Class 1
Maggs came in and showed us lots of different animals.
Timatina was very clever because she could hide in her shell when there was danger.
Doris could defend herself from other carnivores that might try to eat her. She flicks hairs to defend herself. They make the attacker itch.
Bill and Ben were slimy. They were slimy so they could slide across the floor. I've never seen snails as big as Bill and Ben.
When we held Anton the tomato frog, we needed to spray water on our hands because our hands were dry. Anton lives in wet and damp habitats.
We liked all the animals that Maggs brought in. My favourite animal was Monty the snake. The animals were soft and I enjoyed holding Monty the snake.
Callum, Adam, Evie, Emily, Charlie, Fisher, Ewan, Seth, Daisy, Ruben and Taylor
We wanted to share some of the things we have been learning about in class this week.
We liked doing our new topic because it is all about animals. We have been talking about carnivores and have been finding out how they eat. Seth and Evie.
I have enjoyed maths. We have been putting in the missing numbers. Emily .
I liked writing because I liked finding new describing words. We read 'The Other Ark' by Lynley Dodd. I liked when we described the animal. My favourite animal was the Elephantsnail. I liked colouring and making our own animal when we could put our own things on. Charlie, Callum, Leia and Adam.
I liked it when we did outdoor PE. We played rounders. We also did cartwheels with Mr Banks which was fun. I am going to practise cartwheels at dance class.
Georgina, Fisher and Daisy
I like to play with the toys in school. Sofie.
I enjoyed maths and literacy this week. Riley.
I have enjoyed phonics. Our group have been learning lots of different sounds in phonics. Ewan.
This week I have enjoyed everything we have done. Scarlett.
I like my teachers. Mehtab
Enjoying the garden!
In Year1 we have been planting some bean seeds in our school garden.
We have been watching them grow every day, and they are getting bigger and bigger, to help the seeds grow, they need sunshine and water from the rain.
We wonder, which one will be the tallest?
We love to watch them grow.
Georgina, Callum, Daisy and Seth
Trip to Tesco
Last Wednesday we went on a coach to Tesco and on the way we played I-spy.
When we got to Tesco Mandy gave us hats and aprons to put on.
Then we went downstairs and we looked at different kinds of food. After that we went upstairs to have a quick drink and then we looked at the sugar they sell. We went back upstairs and tried snacks. We tried carrots, cucumber, bread, peppers, prunes and crisp rye bread.
It was lovely but Charlie didn't like the prunes!
After we made a magic muesli to take home for our breakfast. Then had our lunch.
Finally, we went back on the coach and drove to school.
Thank you to Mrs Henman and Mrs Baxter for your help!
We had a brilliant morning at Tesco!
Outdoor Learning with Phil was incredible!
We were building stick houses for the second little pig. First we searched for sticks in the wood. We had to make sure it was the right size for the pig. Scarlett and Callum found some string and made a swing for the little pig. We built amazing, awesome stick houses.
Phil was nice and kind and he gave us hot chocolate because it was cold.
It was fun. We can't wait for next week!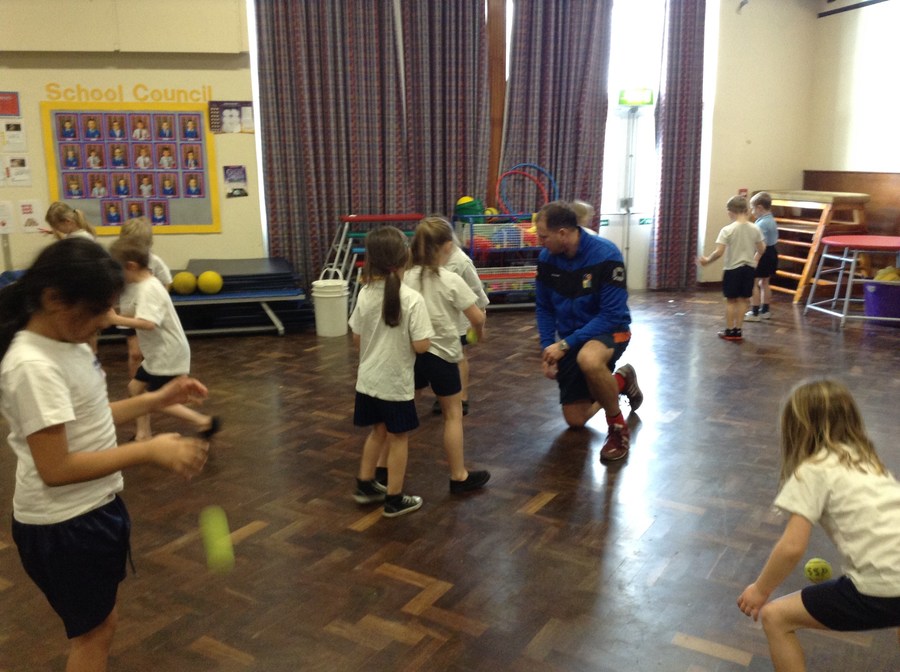 On Monday we had Kwick Cricket with Mr Fox.
First we bounced a ball and then we practised our catching skills. Mr Fox was funny and nice.
He taught us how to catch the ball securely and then how to catch the ball with one hand.
We enjoyed it and we are looking forward to next week.
KS1 Mannequin Challenge!!
School Trip to the Mosque
The children had an absolutely fantastic school trip to the mosque! Their manners and behaviour was impeccable, they were a credit to the school. We learned a lot which really helped us with our learning back in the classroom. They had some very good questions and their enthusiasm clearly showed.
'I didn't know they had fancy lights!' Riley
'I liked how the hall transformed into a classroom' Adam
'The Imam has a different coloured prayer mat' Scarlett
'They had a library full of Qu'rans and they weren't all green which I thought they would be!' Callum
'I had the best day ever' Ewan
'The people who helped us were really kind and helpful' Kason
'They pray 5 times a day' Eloise
'The call to prayer was really good!' Lucie
The children loved creating 2D shapes...
We have enjoyed learning all about London, next week we will be learning all about the Great Fire of London.
Class 1 have settled in very well to school.
We had a great 2 weeks learning about Roald Dahl. We laughed a lot at George's Marvellous Medicine. The children made a fabulous effort to dress up as characters and enjoyed taking part in writing and creative work related to our class book.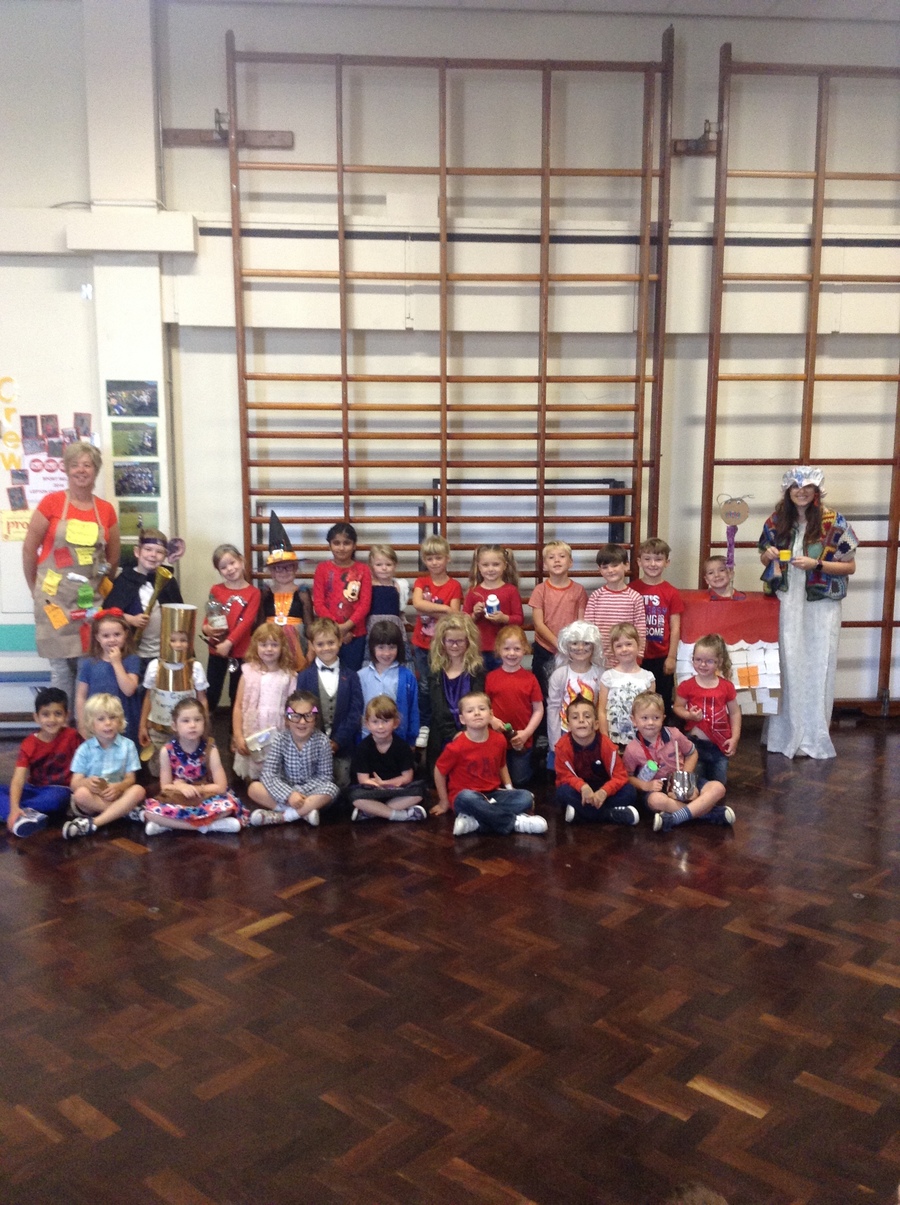 Class 1 have been travelling around London this week...
We made a map of the places we visited to help us with our Extended Writing on Friday.